For two years, the Pullman National Monument Preservation Society ("PNMPS") has warned that the historic reviews of the Pullman Artspace Lofts were improperly conducted and potentially unlawful. HUD has substantiated our claims.
"HUD determined that the IL SHPO [State Historic Preservation Office] has not conducted its Section 106 reviews in accordance with federal statute, and as such are invalid"—this according to a letter to the Illinois Housing Development Authority dated September 27, 2017 from Andrew Michaelson of Artspace Projects Inc. The Department of Housing and Urban Development (HUD) has ordered a do-over historic review of the Pullman Artspace Lofts.
"The federal government has put at least a temporary brick on plans for the first major new housing development in many decades in the historic Pullman area on the Southeast Side."

Greg Hinz, Crain's
The Pullman National Monument Preservation Society is a community group whose mission is to ensure proper stewardship of the "historic designed landscape" of the Pullman National Monument. Our aim is to ensure, as a citizens advocacy group, full compliance on the part of all governmental units, most particularly the National Park Service, with all applicable laws and regulations governing the Pullman National Monument.
SAVE THE REMAINS OF TENEMENT "B"
A private developer has plans to destroy the archaeological remains of Tenement "B," but the law says these resources must be protected.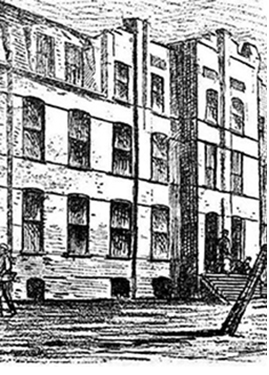 NPS FOUNDATION DOCUMENT
Foundation Documents should identify a park's Fundamental Resources and Values and plan for their protection, but this isn't happening in Pullman. Read our report.